Hello again, I found my camera, it wasn't in the garage after all, found it on the floor under me desk, think it might be goosed know because I found it by standing on it!.
Just a shot of the extra holes drilled.
Welded in, I started by spot welding it in along the top then seam welded it, then plug welded along the bottom.
The red paint is just to keep the rust out and all welds need grinding down and filler needs to be used to tidy this up, so she looks a bit rough at the moment, hopefully I'll be grinding next Saturday.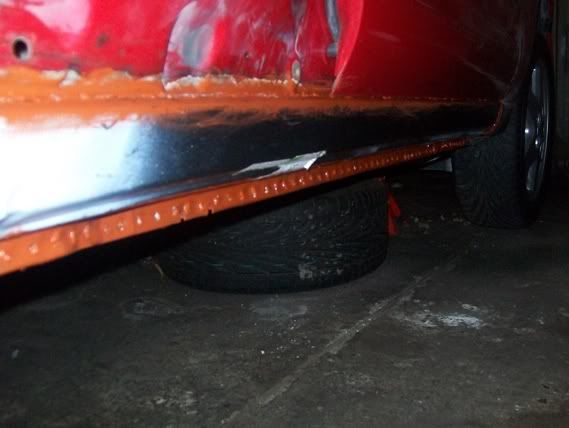 This shows the extra plug weld holes that I put in, and the extra drainage hole.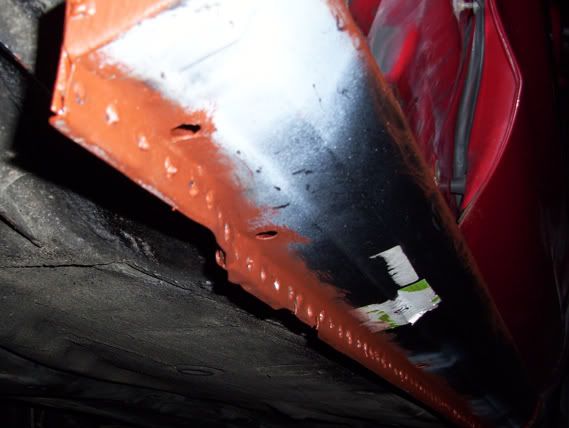 I've tried to keep the top lip as the original line to follow the wing, hope the pic shows this okay.
The weld along the top and down the front of the sill are continuous seam welds, and again it needs grinding down flush with the sill and not too far that it looses it's hold or strength.
Plug welded the sill end.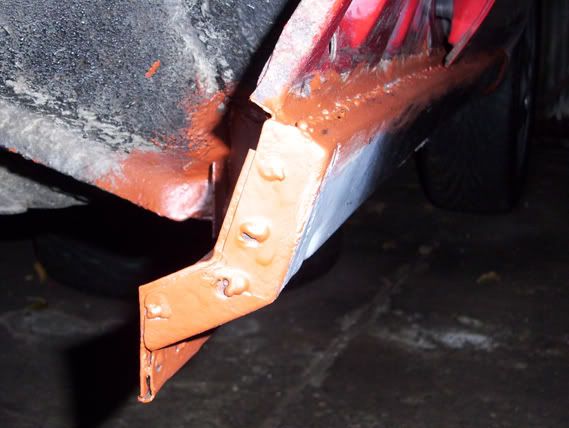 Once the front end weld is ground down, I'll be using Metalised filler to smooth any differences between original sill and new.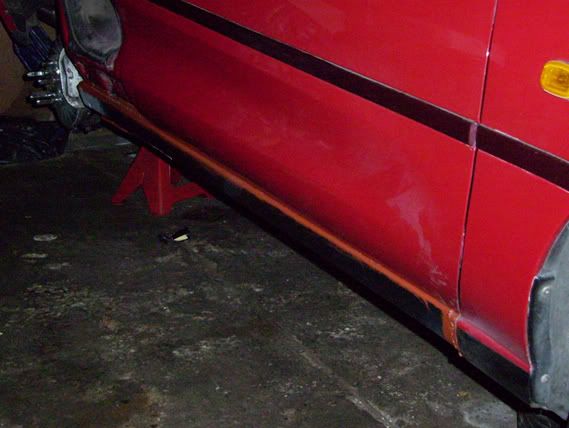 I've also been looking at the drainage grommets and thought I'd have a go at making something that would let the water escape.
This is a 13mm grommet, and a small brass servo mount tube (the model aircraft servo's have these for the screws that hold the servo in place) that goes though the grommet.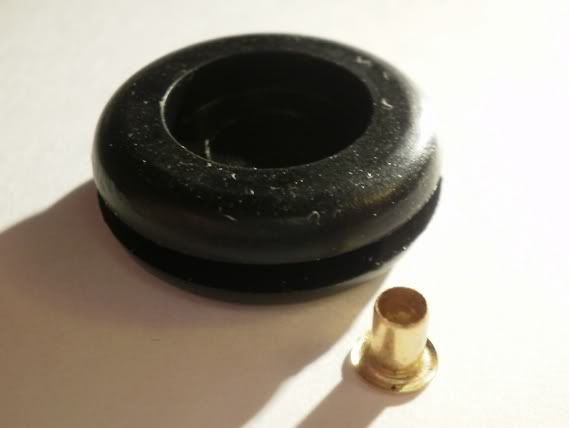 I used the brass tube to punch a hole in the grommet, and pushed it though, I'll use Araldite to secure it in place.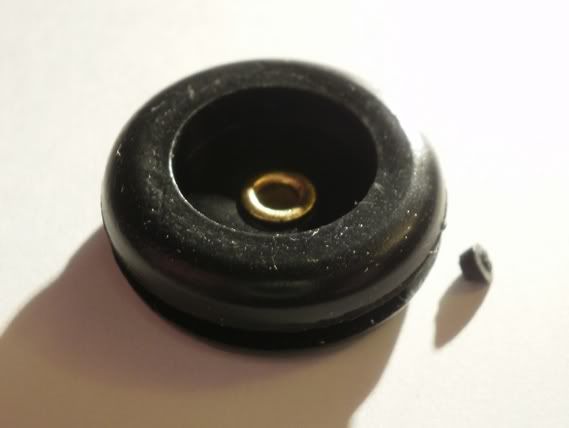 Cut two sections out for the part that goes into the sill so the water has somewhere to escape, I don't know if this will work but it must be better than just putting the grommet in!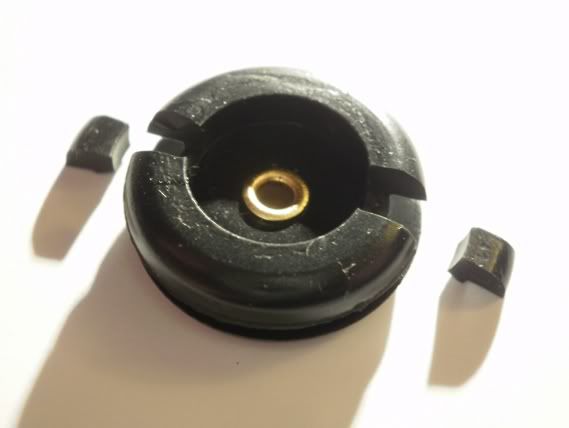 The part that sticks out of the sill.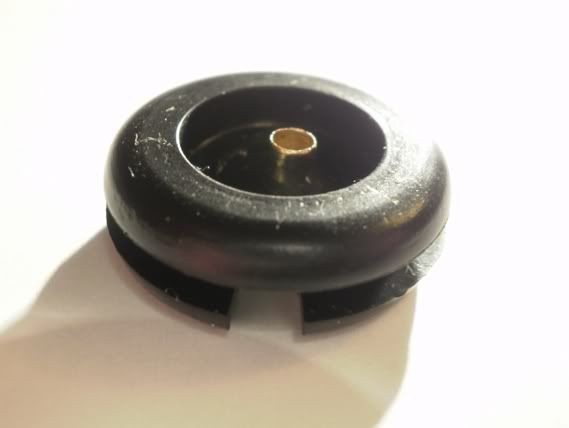 or do you think it's better to get the Toyota ones?