As you might have read, back in May I discovered that the Mk2 MR2 is not as immune from rust as I had thought.
For those of you who don't know me, I have been an active member on this club from the very first day it began, having bought my car in February 2002.
My car is a UK GTi-16 (although there isn't much UK spec left on it)
It has covered 110.000 miles and is only used on the weekends and, if I can avoid it, not driven in the rain.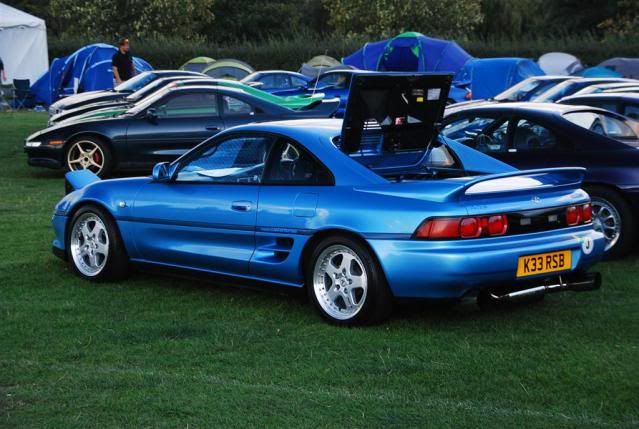 The car is washed and waxed regularly. As I am always tinkering on it I know it pretty much inside out and back to front. I like to think it is pretty well cared for as cars go (other than the fact that I have no nice dry garage for it). Rust has never been a concern with this car – there have never been any blemishes other than tiny marks that were immediately sanded, treated and protected with new paint.
Whilst my car was up on ramps in May having some suspension geometry work performed, I noticed an ominous looking brown area in front of the rear drivers side under body / arch.
When I got the car home I set about the area with a wire brush, expecting to give it a lick of paint and under body sealant. Whilst brushing the brown didn't go, so I got a screwdriver out and to my horror, went straight through into the sill – the metal was perforated.
I prised the air vent plugs from under the sills and took pictures inside the sill.
I also did the same from inside the car having taken off the seatbelt trim cover panel, allowing access to the inner sill strengthening areas.
Inside this area Toyota put foam sound deadening blocks. Over time, these sag to the bottom of this area and sit on the sill strengthening shelves, and with condensation inside at winter, the foam soaks this moisture up and rots this part from the inside out. Go and check your cars – pull this foam out and bin it straight away! It makes no difference to the sound attenuation in the car!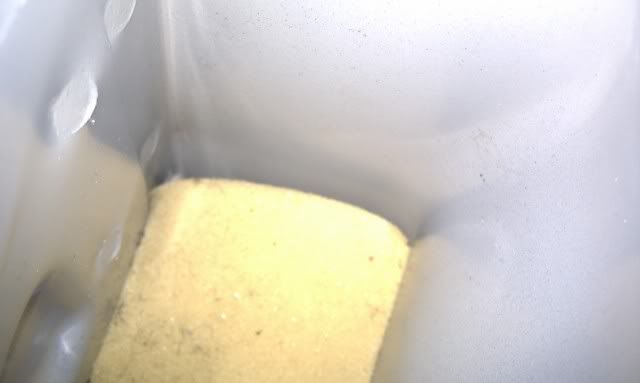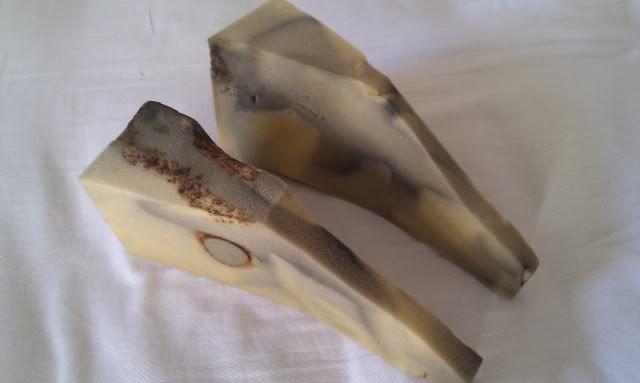 More horror awaited me underneath the foam, the base of the sill strengthening shelves was going through – and this will eventually be an MOT failure....
I took a flapper wheel to the black anti-stone chip area of the very end of the sill and watched as little pencil sized patches of air appeared as the thinnest areas of rust / metal just fell through that were being masked by perfect looking paint!
I figured that the only way to fully assess the problem was to get my Dremmel out and cut open the face of the sill to see inside better. This was a sad day – taking a cutting blade to your beloved car is gutting.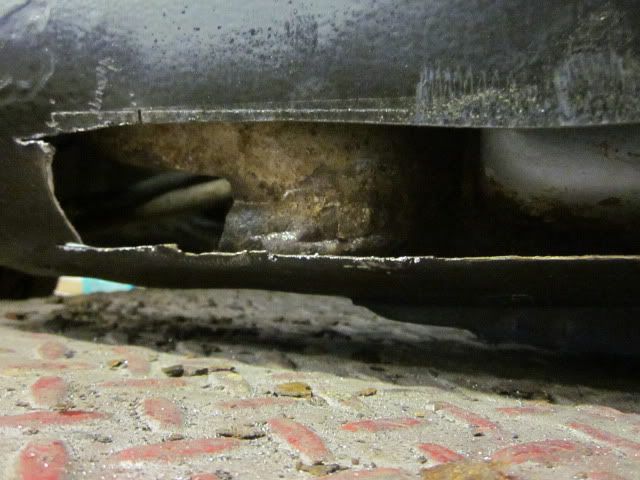 Inside the rust was bad enough for me to accept that it needed dealing with before matters got worse.
I searched for a car restoration specialist in the Berkshire / Hampshire area and came across Paul Baker Custom Metalwork near Eastleigh.
http://www.pbcm.co.uk/
I booked a half day off work and headed down for them to take a look and give me a quote. I have now got the car back following their work on the sill and thought I would share my experience to try and save a few more 2's from what I expect will dramatically diminish the number left on the road in the next few years.
You cannot buy the ends of the sills or the arch panels from Toyota without buying the entire rear quarter panel! They would then need cutting off and blending onto your car along with all new structural shelves in the sills.
The main reason why I took my car to these guys is because they can make pretty much any bodywork component from scratch with special Zintec coated steel – including the correct profile rear sills and not the (in my opinion) awful looking Ford KA sills with a straight angle to the end (the rest of the car is all curves – why would you want weird looking angles?)
Furthermore they have a superb website showing you their extensive restoration work on vintage Jensen Interceptors, Ferrari's, Porches, Jaguars etc. etc. If they are good enough to do full resto's on these cars then I would happily trust them with my old J-tin 
So enough writing – picture time….. (all pictures here on were supplied courtesy of PBCM)…….
Car as delivered to them….
Removing the rot….