Good Morning
After quite a few discussion with the club shop team, I am pleased to announce that the OFFICIAL MR2OC JAE 2011 T-Shirts are NOW ON SALE!!!!
In light of the commitments of the club shop team, I have taken on the production of these shirts on license to the club. We have come up with a design shown below and the shirts will be produced on high quality garments ready for collection at the show.
So, the design?
Well, easiest way to describe it is with the graphical knock up I have produced below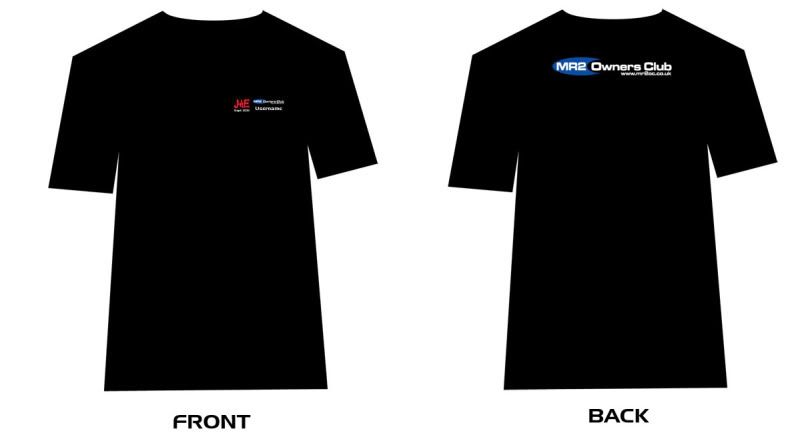 I have produced one knock up to see what you'll be buying - Just need to tweak the design slightly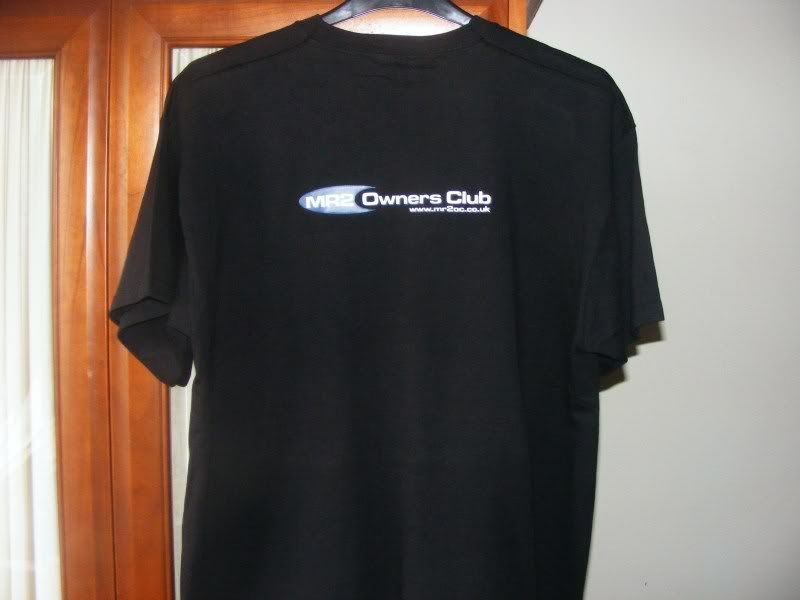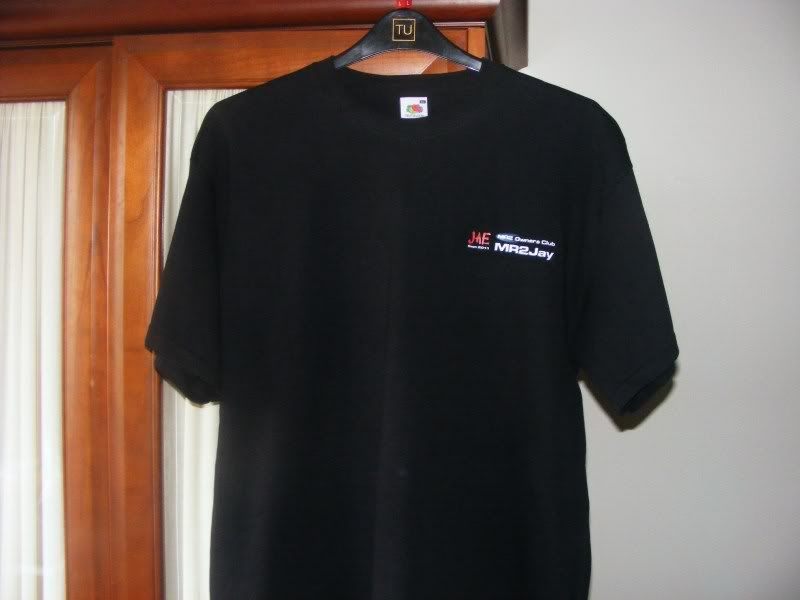 Sizes available are :-
Mens
Small - Up to 36" Chest
Medium - Up to 40" Chest
Large - Up to 42" Chest
XL - Up to 44" Chest
XXL - Up to 48" Chest
XXXL - Up to 52" Chest
Womens
XS Size 4 Bust Size 32½"
S Size 6 - 8 Bust Size 35"
M Size 10 - 12 Bust Size 37½"
L Size 14 - 16 Bust Size 40½"
XL Size 18 - 20 Bust Size 43½"
OK, so how do you order? These shirts will cost only £10.00, 10% of which is donated to the OC towards the show costs. Ordering could not be simpler. Follow this link and it will take you to my designated order page. Here you can select your size and enter your Username as you want it to appear on your shirt ready for the show.
Payment, again, is simple with the choice of paying by PayPal or Google Checkout - choice is yours
So come on Guys, get ordering now - All the orders need to be received by the
31st August 2011 to allow them to be printed and made up in time
- I'm afraid all orders received after this time will be refunded.
Jay - Devon JDM