Full Member

Posts: 2261
Joined: 04/08/05 1:00
Gender: Male
Years of MR2 Ownership: 14
MR2's Owned: 5
Real Name: Dave
Location: lincoln/newark
Has thanked: 2 times
Been thanked: 2 times
great pics kiz
mine will get put up next weekend when i get back home
MK2 REV3 NA R.I.P
MK2 REV3 95 TURBO Reborn!!!..... now in Dawesys hands getting 2GR love
MK2 REV4 NA R.I.P
MK2 REV3 96 TURBO
MK2 REV3 NA AUTO
Full Member

Posts: 5569
Joined: 29/07/06 1:00
Gender: Male
Years of MR2 Ownership: 12
MR2's Owned: 5
Real Name: Three guesses!
Location: Kent
Been thanked: 4 times
Tallboy wrote:great pics kiz

mine will get put up next weekend when i get back home
+1
Must get round to doing mine.
Apologies for hijacking your thread Kiz but I caught a brief glimpse of this car.
Did anyone see it go up the strip? If so do you know what time it ran?
It was at the BHP Show at Lydden last month
dgh938peg wrote:Made 225hp on the dyno (about 600kg max) and was spanking 500hp evo's round the track. Prelude 2.2 vtec redlining at 9500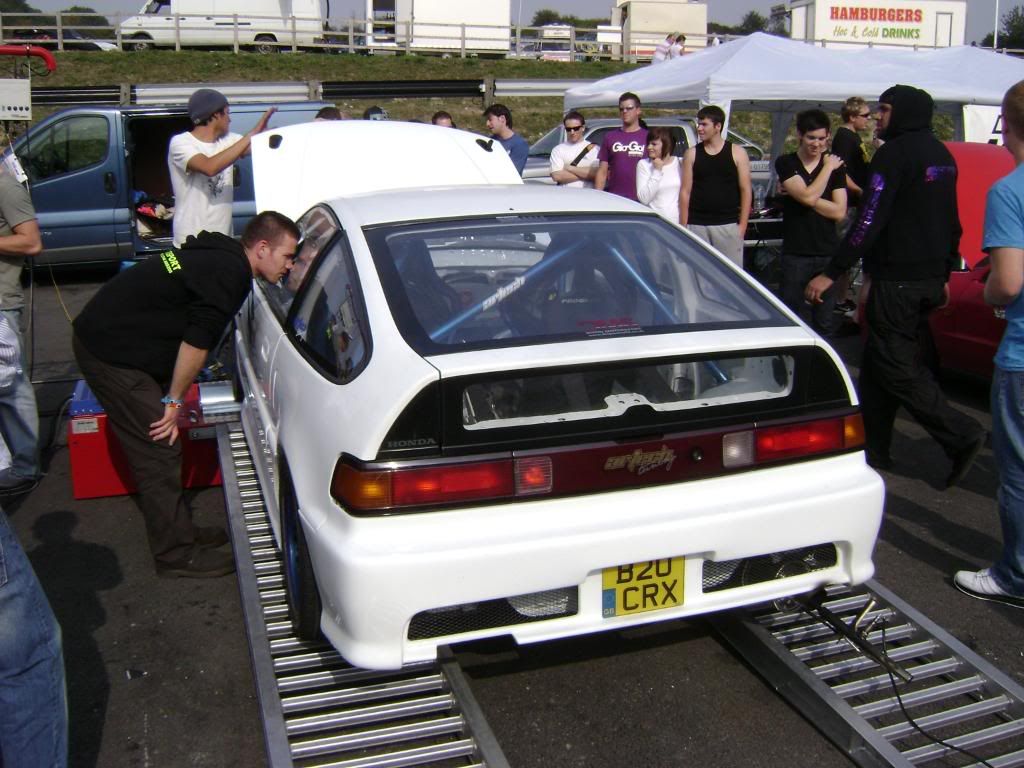 If you're not living life on the edge, you're taking up too much room!

HM wrote: TonyleFrog aka "The Fog Penetrator"
Full Member

Posts: 2261
Joined: 04/08/05 1:00
Gender: Male
Years of MR2 Ownership: 14
MR2's Owned: 5
Real Name: Dave
Location: lincoln/newark
Has thanked: 2 times
Been thanked: 2 times
TLF i'm sure i saw that car run a low 13 sec
nippy little motor
MK2 REV3 NA R.I.P
MK2 REV3 95 TURBO Reborn!!!..... now in Dawesys hands getting 2GR love
MK2 REV4 NA R.I.P
MK2 REV3 96 TURBO
MK2 REV3 NA AUTO